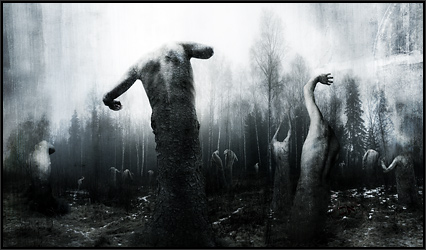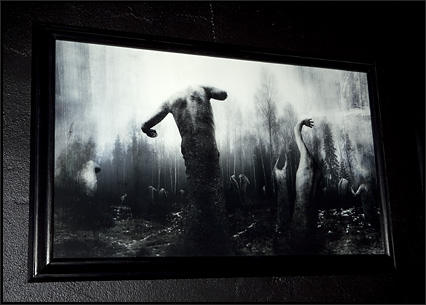 Framed print.
See larger.
Definitive print edition:
Limited edition of 70. (info)
Each is hand signed and numbered.

The image is printed with pigment inks on a heavy (315 g/m²) cotton rag baryta paper with a glossy, textured surface, signed, numbered and subsequently sprayed with a protective coating. The coating gives it a better protection against UV-fading, dirt or moisture, as well as deepening blacks, and eliminating certain digital printing flaws such as gloss differential. The print should ideally be mounted to an aluminium or similarly sturdy backing board and framed like a painting - without glass.

Buyers in Norway can get the print mounted to an aluminium board and framed.


Image size: 102,2 x 59,4 cm (40,2 x 23,4")
Cost: 4100 NOK (~US $462)
Back to print section / How to order
.
View gallery page
.